Projects & Process Pipework
Wycliff, established in 1994, focuses on technical excellence and customer satisfaction, a criteria maintained throughout the company's operation.
With extensive experience and knowledge of Engineering and large process pipework projects being one of our specialities within the food, pharmaceutical and industrial utility sectors.
The WYCLIFF team are able to cover all aspects within these Engineering sectors. Whether this work is to start from a green field site, replace obsolete plant with new equipment or update existing installations, with a team of BS7671:2008 qualified engineers, we can support the process from start to finish including all commissioning, calibration and testing requirements. Through the synergies achieved with our Software and Design Departments and our Pipe work, Mechanical & Electrical Installation services. WYCLIFF Process Control can offer a full contracting service.
Wycliff are able to design, modify & install any kind of platform, steelwork or pipe work process to fit your requirements.
At WYCLIFF we believe that the quality of our workforce determines the quality of service we deliver to clients. Our employees credentials are fully checked with regular training being provided and encouraged.
Please contact any of our Project Engineers, for further information:
Our electrical and mechanical Project Engineers offer a complete range of design services from feasibility studies and site surveys, to full factory turnkey detailed designs for installation, operation, maintenance and production reporting systems.
The design department is equipped with the latest PC technology you would expect to find in a modern design office including AutoCAD, calculation packages for cable sizing, lighting levels, pipe and duct sizing etc.
The design department plays an essential role in supporting both WYCLIFF projects and our clients installation and maintenance teams with technical support, commissioning, technical drawings and as installation documentation.
With WYCLIFF Process Controls panel shop we are able to produce high quality panels ranging from Electrical Distribution and Motor Control MCC's through to single Operator Control Stations
Utilising our CAD software to design the panels and produce high quality fabrication drawings, wiring, schematics and field termination drawings, our services can be utilised to build panels to any specification. From upgrading an existing panel to producing large free standing PLC controlled MCC's you can feel confident WYCLIFF Process Control has the electrical controls experience to meet your needs.
Our management team offer highly professional and dedicated services to your operations. With an overall approach dedicated to improving plant reliability and asset utilisation, our engineering team will challenge working practices, scrutinise failure modes and develop solutions to improve the production facility of its clients.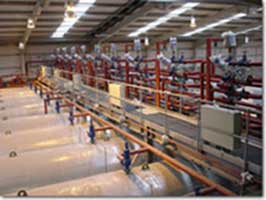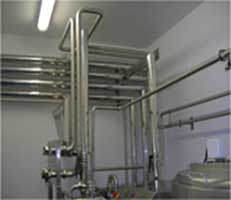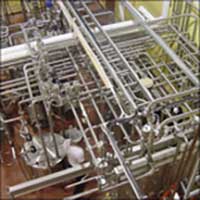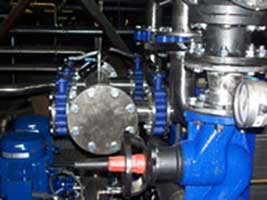 Accreditation
ECA : Elecsa : Safe Contractor : Constructionline
Our Engineers are certified for the entire task we undertake and specialist training is supplied to enable our engineers to carry out contracts with minimal interruption to the customer.
Wycliff is a member of an organisation called SAFEcontractor SAFEcontractor is an accreditation scheme that assesses the health & safety competency of contractors and service providers. Clients have a legal obligation to ensure that external contractors and service providers working on their premises operate in a safe way. There is therefore a need to assess contractor's health & safety arrangements and increasingly this is being carried out through SAFEcontractor.
Many large organisations now use SAFEcontractor as their primary means of selecting contractors.
Wycliff take health & safety seriously and set and maintain high standards of risk management to meet customer's requirements. All existing and prospective customers can be reassured by the fact that we can demonstrate our commitment to health and safety.
Wycliff Liability Insurance's are:
Public £5,000,000.00
Product £5,000,000.00
Employers £10,000,000.00
An increase on insurance cover is available for any individual project.
Specialist Training
FLT operation : Overhead craning / slinging / banksmen : Emergency first aid : Confined Space trained : Production of risk Assessments : Powered Access Machinery : Erection of Tower Scaffolding : Steps and Ladders : Asbestos awareness :
We welcome discussion with customers around their individual needs and we will be pleased to quote for all contracts. An appointment with one of our Contracts Managers can be arranged to accommodate your requirements when you wish to discuss any projects.
We assure you of the best of service and attention at all times. Should you require more information please do not hesitate to contact us on any of the numbers provided.